Accomplished Home Inspection Services
Residential Inspection
From luxury properties to condos and manufactured homes, Accomplished Home Inspections, LLC offers a comprehensive evaluation of the condition of the visible and accessible components and structures of your home, including the following areas:
Exterior: exterior covering, driveway, landscaping and trim
Structure: foundation, basement, ceilings, doors, floors, roof and wall construction
Roof: roof covering, flashing, vents and gutters
Attic: skylights, insulation and ventilation
Garage: floor, walls, vents, entries and controls
Electrical: main panel, circuit breakers, lights and outlets
Appliances: built-in appliances and fixtures
Plumbing: toilets, showers, sinks and faucets
Systems: air conditioner unit(s), duct work, fireplace and heating system(s)
Windows: trim, sills and hazing

When purchasing a home, your home inspection is one of the most important steps in the home buying process. You need an experienced professional who will provide you with valuable information, enabling you to make well-informed decisions about the true condition of the property you are investing in.
Thermal Imaging
Thermal imaging technology is used in every comprehensive home inspection at no additional cost to you. Thermal imaging uses infrared technology to detect very small differences in temperature not visible to the naked eye. This non-invasive testing tool can help identify possible electrical hot spots, moisture intrusion issues, and areas of hot or cold air loss within your home. Thermal imaging technology adds a level of thoroughness to an inspection that provides valuable insight beyond an unaided visual evaluation.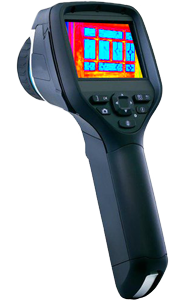 Mold Testing
Each residential inspection offers a FREE visual mold inspection for your home. Accomplished Home Inspections, LLC also provides comprehensive, separate mold testing services to protect the health of you and your family so the appropriate steps can be taken to mitigate moisture intrusion.

One-Year Warranty Inspection
In order to utilize the builder's one-year warranty on new home construction, you need to know the condition of the systems and components of the home and the quality of the builder's workmanship. If you are the owner of a new home, you need to have your home inspected during the 11th month of ownership in order to identify any potential problems and address them with the builder before your one-year warranty expires.

Pool and Spa Inspection
A pool and spa inspection assesses all systems and components of your home's pool and spa to help ensure they are safe and in proper working order.

Pre-Listing Inspection
Prepare your house for sale with a pre-listing inspection. This inspection allows you to correct potential issues with the home or adjust the sale price to reflect necessary repairs. A pre-listing inspection puts you at a seller's advantage and can shorten the time your home is on the market.

Radon Testing
Radon is a colorless, odorless gas that occurs naturally and is the byproduct of the decomposition of radioactive materials. The EPA recommends having your home tested for radon, as it is the second leading cause of lung cancer in the United States. A non-invasive radon test from Accomplished Home Inspections, LLC takes about 48 hours and measures the level of radon in your home. You can rest knowing your home is safe or take action by performing simple mitigation measures.

New Home Inspection
A new home inspection is performed at or near the time of your final walk-through, and can identify important issues that may have been overlooked during the construction process. This inspection allows you to address defects your home's builder before construction has been finalized.

Rental Inspection
A rental inspection is performed for the landlord or property manager to see how tenants have been maintaining the house and is offered before, after and during a tenant's occupancy.

Foreclosure Inspection
A foreclosure is sold in "as is" condition by a bank. Because little may be known about the condition of a foreclosed home during the time of sale, it is vital that a home inspection be performed to protect your investment.